Hazelnuts are our speciality. From farm to factory, we are involved in every aspect of the hazelnut value chain. Our aim is to be a driving force towards a hazelnut industry that creates value for all.
Created in 2015, Ferrero Hazelnut Company (HCo), a division of Ferrero Group, brings all of Ferrero's hazelnut activities together under one structure to drive quality and innovation
We actively support the improvement of sustainable hazelnut cultivation around the world
Ferrero Farming Values Quality, traceability and sustainability
Learn more about hazelnuts
From the Tonda Gentile, grown in the Langhe Hills of Piedmont, Italy, to the Tombul grown on the Turkish Black Sea coast and the Yamhill from Oregon's Willamette Valley in the USA, each hazelnut variety has its own characteristics
We are committed to sourcing responsibly, with care for people and planet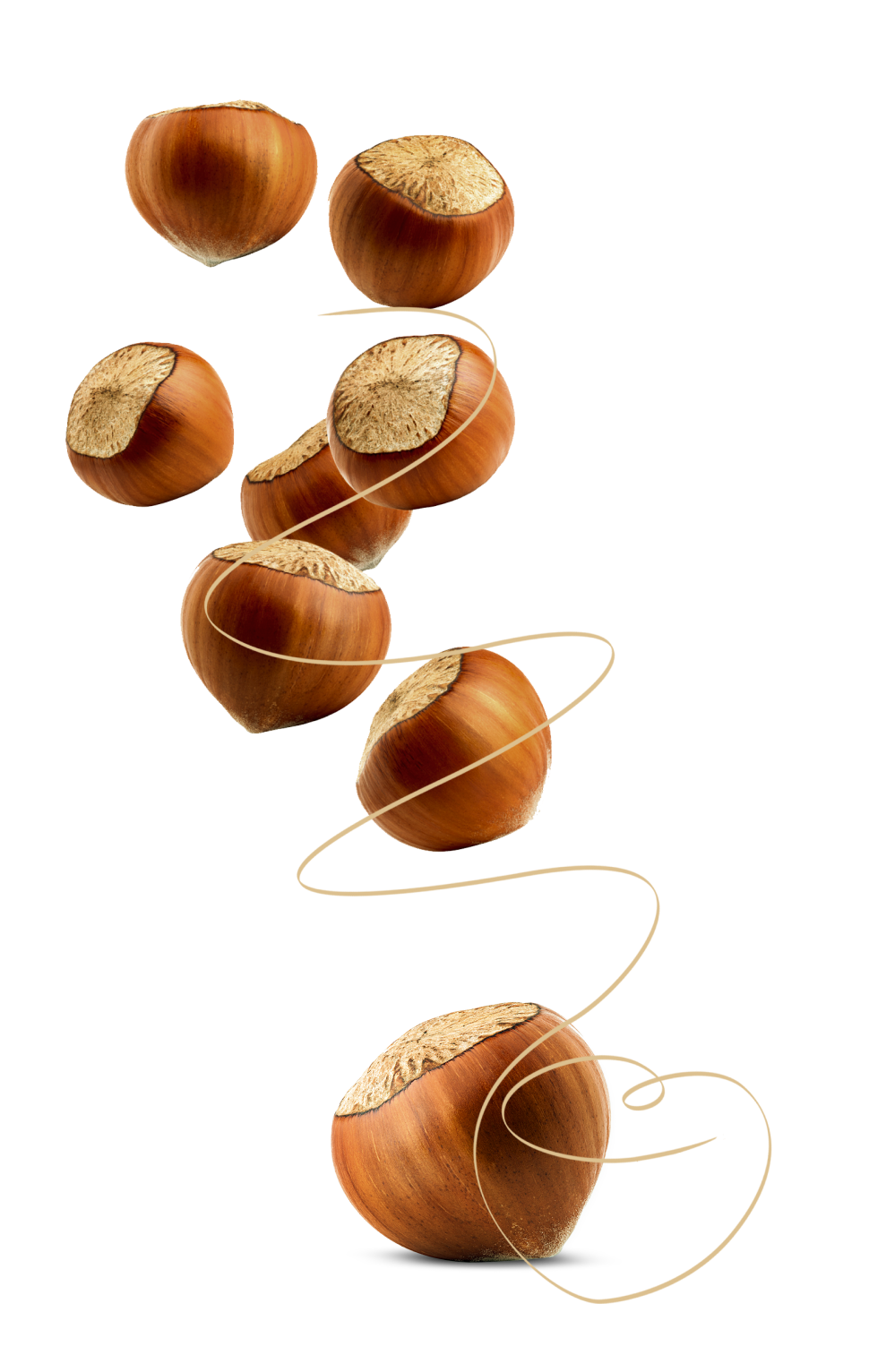 HAZELNUTS
ARE AT THE HEART OF FERRERO
We are dedicated to ensuring that our hazelnuts are high-quality and responsibly sourced
KEY NUMBERS
people working in Ferrero Hazelnut Company
hazelnut farmers globally
hazelnut farmers in Turkey
hazelnut farmers in Italy
hazelnut farmers in Chile
hazelnut varieties in the world
hectares of hazelnut orchards in Turkey
hectares of hazelnut orchards in Italy
hectares of hazelnut orchards in Chile
hectares of hazelnut orchards in USA
FAQ
Find answers to frequently asked questions about Ferrero Hazelnut Company.
OUR PARTNERS
We believe collaboration is essential. Working together is key to developing the hazelnut value chain.
SUSTAINABILITY
Find out about Ferrero's strategy to source ingredients sustainably, protect the environment, promote responsible consumption and empower people.