SUSTAINABLE, RESPONSIBLE SOURCING
Ferrero Hazelnut Charter
Our aim is to be a driving force behind a hazelnut industry that creates
value for all
The Ferrero Hazelnut Charter developed together with Earthworm Foundation, a non-profit focused on positively improving value chains, outlines Ferrero's requirements and commitments for sourcing hazelnuts responsibly.
The Charter applies to all our hazelnut sourcing. The approach is based on ensuring compliance with our own policies to which all of our suppliers are expected to adhere, and our belief that we must "Go Beyond" compliance by identifying specific commitments based on selected priorities and initiatives.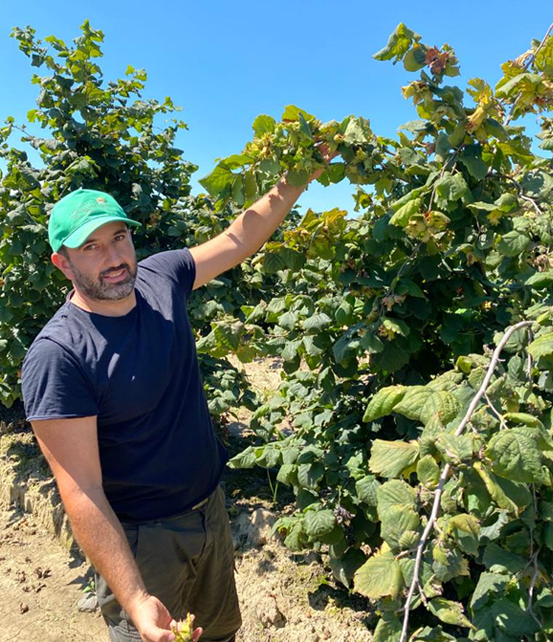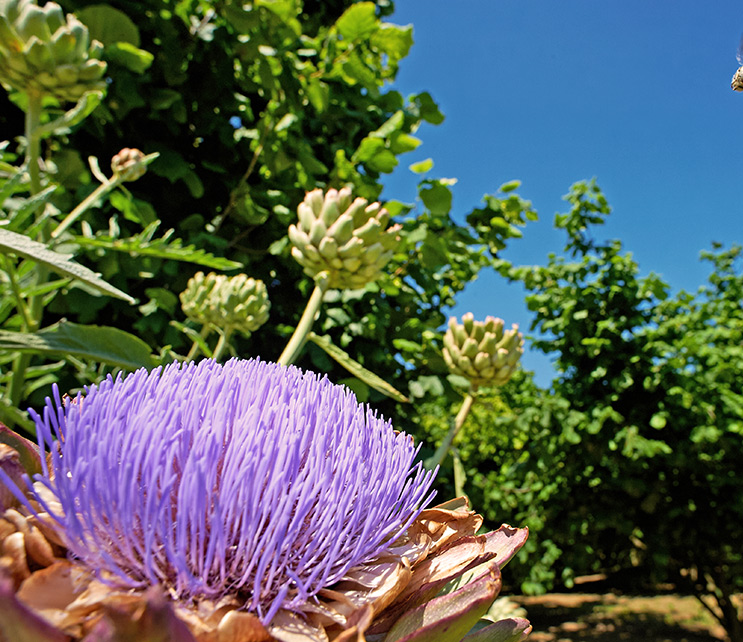 Our vision for a sustainable hazelnut production means that farming communities are thriving, workers and children's rights are respected, and environmental values are enhanced through regenerative agricultural practices.
The challenges in the hazelnut sector are complex, and in some countries deeply rooted. They vary from country to country and range from the need to improve working conditions for agricultural workers to address social issues such as child labour, to the implementation of integrated strategies to manage pests.
We recognise that challenges like these need a holistic, long-term approach. For example, Ferrero is actively engaged in programmes covering its sourcing areas in Turkey, with the aim of contributing to the elimination of child labour in seasonal agriculture in hazelnut harvesting, including work on a project with the International Labour Organization - ILO (November 2020 - March 2024). This work includes developing public-private partnerships (PPP) that bring together national, regional and local authorities, as well as civil society and private sector actors.
Our Ferrero Farming Values programme(FFV) is key to putting the Hazelnut Charter into practice. As part of FFV, we have a team of more than 100 people on the ground in Turkey engaging with farming communities.
We know that we can achieve more together. We are working with the ILO and other relevant organisations to drive meaningful change.
We are committed to enabling farming practices that work better with nature. In Italy, we support hazelnut farmers to implement integrated strategies towards pest management, including biological control.
Our Agrifarms in Chile, Serbia and Australia have been certified under the Sustainably Grown standard. Our Agrifarms are key to working towards demonstrating the benefits of regenerative agriculture.
Our hazelnuts come from different parts of the world. The main origins are Turkey, Italy, Chile and the USA. We are committed to achieving full traceability of our hazelnuts.
The Charter is based on Ferrero's selected priorities in three areas:
1
Human Rights and Social Practices
2
Environmental protection and Sustainability
SUSTAINABLE, RESPONSIBLE SOURCING
We are committed to sourcing responsibly, with care for people and planet.
FERRERO FARMING VALUES
We aim to make more quality sustainable hazelnuts available.